Come learn about the 'burbs without leaving Hoboken
from our team of urban/suburban transition experts.

WE ARE TAKING THE SEMINARS ON THE ROAD


Join us for a bus tour from Hoboken to some of NJ's most popular suburbs. Guided by top real estate agents from the areas, this is the best way to start your home search.


You'll learn more and SEE MORE than you ever could on your own. On the ride to the burbs, you'll enjoy a mini seminar about the areas, commutes, communities, and the current market. As you visit several listings (some of which may be exclusives), you'll see first-hand how the location, features and condition of the house can affect the market value. You'll also learn about the different types of homes for sale in these markets.

All along the way, our suburban Realtors - who are expert in these towns - can answer your questions and point out the key areas and amenities - that may be essential in deciding where you'll live within a given town.

Check out the burbs without the stress. You don't need a GPS. You won't miss half of the town. The only way you'll get lost exploring an interesting new town… is if we do.

UPCOMING TOURS: TBD. Coming soon

Timing: 9am-1pm
Leaves: Prime Real Estate Group
98 Park Ave. Hoboken, NJ 07030
Get on the bus, Gus. Set yourself free.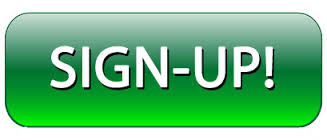 FOR MORE INFO:
Call our team at (720) 600-4882.
Or email: Info@HOBOKENtotheBURBS.com


FAQs about the Bus Tours
Testimonials about HOBOKEN to the BURBS